Seagate Backup Plus 5TB Blue
STDR5000302
$18000

$180.00
Tax included.
Shipping
calculated at checkout.
---
---
Seagate Backup Plus 5TB Blue
Overview
Meet the Backup Plus Family
You've never had so many options, and it's never been so easy to choose. From the latest Ultra Slim and popular Slim drives, to the ridiculous capacity and performance of the Portable and Fast drives, you can always rely on the Backup Plus family. And all Backup Plus drives come with cool features, including Seagate Dashboard and Windows/Mac compatibility. So stay on the move and safely take along your documents, photos and videos.
A spacious 4TB or 5TB of capacity in a single, compact portable drive for your growing digital library - high-quality, on-the-go storage enhanced by a durable design and exceptional reliability. It is your life. Keep it all together.
Small drive, large storage for your digital life on your computer and mobile devices
The Seagate Backup Plus portable drive offers the mobility of a portable with the high capacity of a desktop drive. Under a sleek metal design lies up to 5 TB of storage twice the capacity of comparable 2.5-inch portable drives. This gives you the space to store your movie, music and photo collections - and take them with you wherever you go.
High-speed USB 3.0 and 2.0 connectivity offers plug-and-play functionality on your PC without the need of an external power supply. Install the NTFS driver for Mac, and you can use the drive interchangeably between Windows and Mac computers without reformatting.
Via the Seagate Dashboard software, you are provided with tools for local, mobile, cloud and social media backup. Run a one-click backup or schedule an automatic backup plan to protect your files in your Backup Plus portable drive at your convenience. Install the free Seagate Mobile Backup app on an iOS or Android mobile device to back up all of the pictures and videos from the device to your external drive or the cloud.
Seagate Dashboard
Your favorite files, photos and videos can be backed up using the Seagate Dashboard, including the ones youve shared on Facebook, Flickr and YouTube.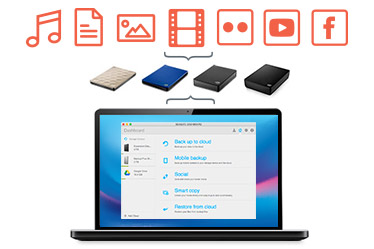 Mac and Windows Ready
Its easy to use your Backup Plus Portable Drives interchangeably on PC and Mac computerswithout needing to reformat. Just install NTFS drivers on your Mac and youre good to go.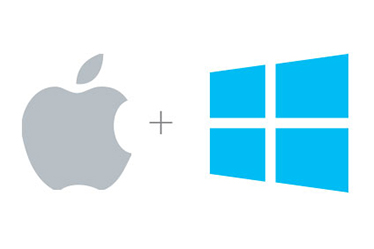 Specifications
Capacity
Interface
Colour
Max Data Transfer
Seagate Dashboard
Formatting
Dimensions
(L x W x H mm)