Toshiba - 3.5" X300 6TB 7200RPM 128MB SATA
HDWR160UZSVA
$29500

$295.00
Tax included.
Shipping
calculated at checkout.
---
---
Toshiba - 3.5" X300 6TB 7200RPM 128MB SATA

Toshiba's 3.5-inch X300 Performance Hard Drive is designed for your professional or gaming PC – delivering reliable, large capacity, incredibly high-performance storage, made possible by a number of advanced features, including an ultra-high 512 MB, 256 MB or 128 MB buffer. It even features improved positional accuracy for stable recording. The X300 is available in capacities of up to 16 TB – ideal for PC gamers, graphic designers, and other users with demanding storage requirements.
Use for:
• Powerful desktop workstations
• All-in-one PCs
• Gaming computers
• High performance PCs
• Home media computers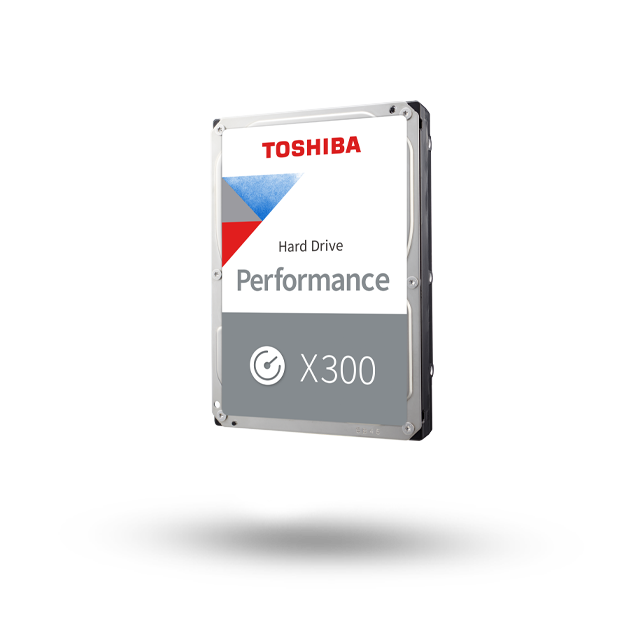 3.5″ SATA Hard Drive
7200 rpm
512 MB / 256 MB / 128 MB buffer
Toshiba Dynamic Cache Technology
High performance tasks – from editing photos and videos, to enjoying graphics-intensive gaming
16 TB   14 TB   12 TB   10 TB   8 TB   6 TB   4 TB
POWERFUL PERFORMANCE
Performing at 7200 RPM, and with a 512 MB, 256 MB or 128 MB buffer, your data is stored securely and accessed quickly. Whether it's a quick game save, a large file that needs backing up, or working with multiple applications, the X300 retains its high-performance all day, every day. Ideal for graphic designers and creative professionals, the X300 is capable of handling almost any workload.